Since 1952 the most recognized name in security has been the Houdini Lock & Safe Company.

"Humble roots in the historic Philadelphia Residential Market has enabled Houdini constant and stable growth for over 50 years."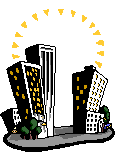 Our customers now include:
Fortune 500 Companies
Historic Landmarks
National Account Retailers Government Agencies
National Defense
Museums & Galleries
Collectors
Banking
Armored Car Companies
Jewelers
Small Business
Shopping Centers
Office Buildings
Colleges & Universities
Theater
Stadiums & Arenas
Manufacturing
Hospitals & Pharmaceutical
Airlines & Hospitality
Food Service Industry
Television & Motion Pictures...